No matter what sport you're in, creating the right bespoke medal or award to suit your teams is all about figuring out the personality of your organisation. Maybe your field is a long established one, such as the GAA, with a long tradition connected to Irish culture, and you're looking to put a contemporary twist on an old design. Or maybe you're a relatively new sport with a much more modern history and a lot less design guidelines on what's appropriate for your champions to hold.
Either way, there are some simple questions you should ask to figure out exactly what you need. Many of these might seem obvious, but they can reveal important facts that will outline what kind of requirements you'll need to have fulfilled. You can always talk to a member of our team to get started on making your bespoke medal or award. Just send us a message or call 01 450 9577. But if you're curious about what kind of things we'd like to know, keep on reading to learn more.
Designing Your Bespoke Medal or Award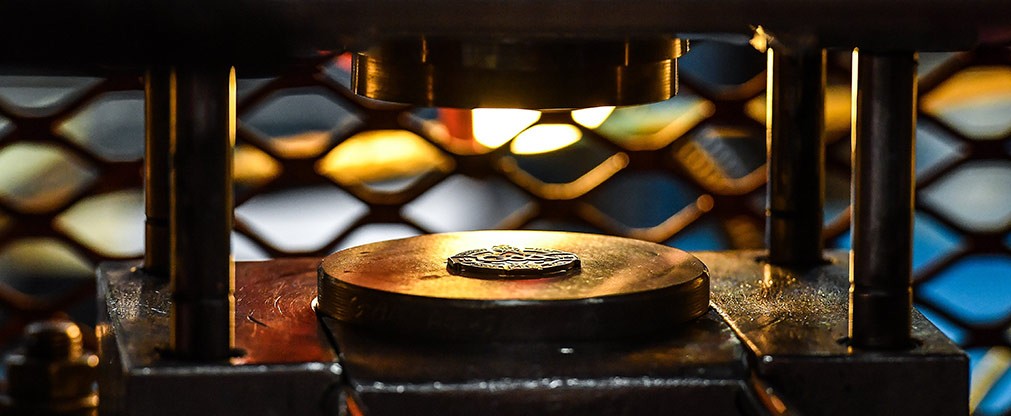 What makes your sport so special?
You might think that's if your organisation is a Golf Club, that's all we'll want to know in order to make a trophy for the latest tournament you're about to hold. However, a lot more goes into making a truly unique bespoke award than sticking a golf ball in a golden player's hand.
If you're looking for a bespoke medal or award, we want to know what makes your sport or organisation so special. It's often a personal detail or insight that can give a design that extra little spark that will make your competitors covet it for years. After-all, if you're looking for a bespoke design, you want it to be different from all the rest.
Where will it be displayed?
Practical questions come into play a lot too. If you're giving away a corporate award, for example, the final product might end up being on display in a glass cabinet. If so, there's not much point going far outside the box and creating something that's impossible to keep balanced on a stand.
That said, not all bespoke medals and awards are destined to sit on a wooden shelf. Some are made to be hung around a neck, or to look spectacular when they're held proudly above an athlete's head.
It's important that you don't just think about the winner. You should also think about the audience for it too.
What's your budget and how many would you like to have made?
As with any bespoke project, a large part of what dictates the options is budget. That said, here at MMI, we're firm believers that no matter the size of your company or organisation, beautiful, unique design is within your reach. All it takes it a little planning.
You might want to limit the amount of bespoke medals or trophies you order so you can pour all of your resources into one design. Or if you want to make sure everybody gets to take home a little magic, you can spread it out across numerous smaller designs.
Regardless, our team will be able to work with you to create a distinct design that stands out from the crowd. All you need to do is send us a message or give us a call: 01 450 9577.